materials
Carpet | Carpet Tile
Carpet offers a number of benefits for your project.  It is safe, it insulates, it is easy to care for, and is available its a variety of price points, and it has just about limitless flexibility and options.

A carpeted floor is a safer floor. The soft surface and cushioned under-padding not only reduce the impact of a fall, but also the likelihood of it happening in the first place. Carpet is inherently slip-resistant, meaning it's harder to slip and fall.

Carpet stifles noise and reduces echoes in three ways; absorbing the impact of foot traffic, soaking up room sounds and echoes and finally, by blocking sound from carrying between floors.

Carpet provides excellent warmth underfoot, making it a great choice for chilly or stark spaces. Carpet also acts as an insulator. The combination of the carpet and its under-padding acts as an additional layer of insulation in your space.

Most carpet made today is highly stain-resistant, meaning cleanup is easy. With just a damp cloth or a quick vacuuming, your floors look as good as new. Because carpets trap dust and allergens, they can also improve the air quality in your home as long they're properly cleaned and vacuumed on a regular basis.

Today's carpet isn't limited by color, design, and construction.  Carpet and carpet tile is available in a broad range of options, designed to provide a product with performance, style, durability, and functionality. You can get carpet in any style, design, color or pattern that you want. Because of its versatility, carpet fits in well in any design scheme.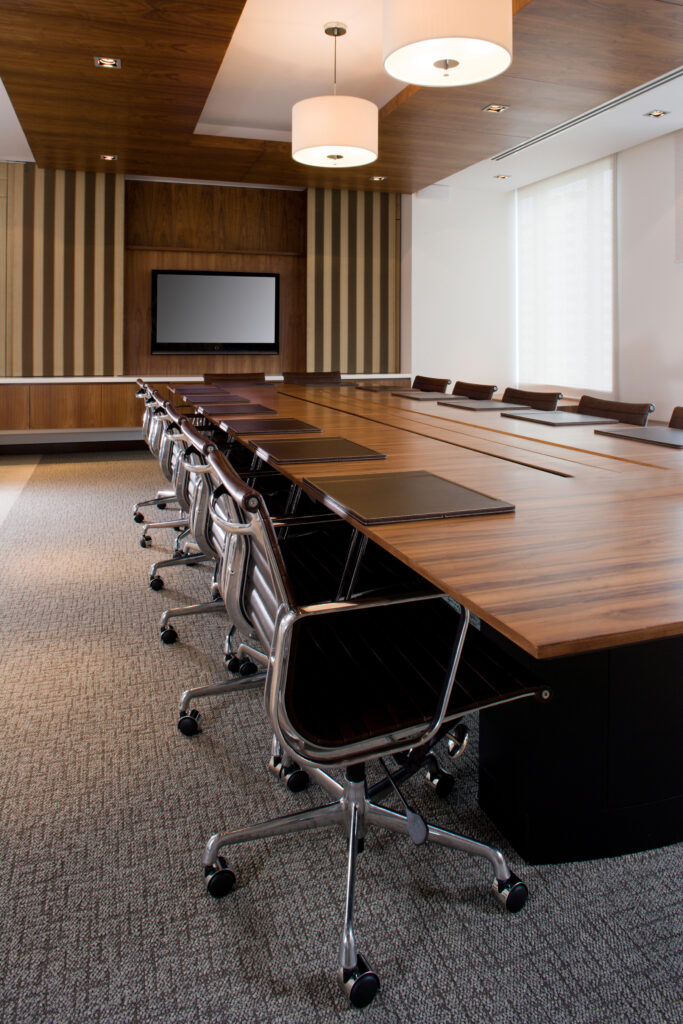 ---
From traditional design to emerging trends we focus on effective solutions for today's complex flooring requirements.