materials
Hardwood Flooring
Hardwood is a popular choice for flooring that because it is safe, clean and is generally low maintenance. When you consider the overall life of a hardwood floor, the benefits of wood flooring outweigh the initial cost.

With hardwood flooring, there is no place for debris to hide, making for a healthier, safer living environment, especially for allergy sufferers.

One of the benefits of hardwood floors is that they can be repaired and refinished. While hardwood floors do get scraped, scratched, scuffed, dented and damaged wood flooring can most often simply be sanded, smoothed and refinished. It is rarely necessary to replace a wood floor.

Another advantage of hardwood floors is the environmental factor. Wood flooring is the most abundantly renewable flooring material available. Wood floors also use less water and energy to produce and can be recycled at the end of their life cycle, making it an extremely sustainable product.

Probably the biggest benefit of hardwood is its unique and beautiful look. Hardwood is one of the oldest flooring materials there is, and it never goes out of style. A world of colors, consistencies, designs, and grain patterns are available.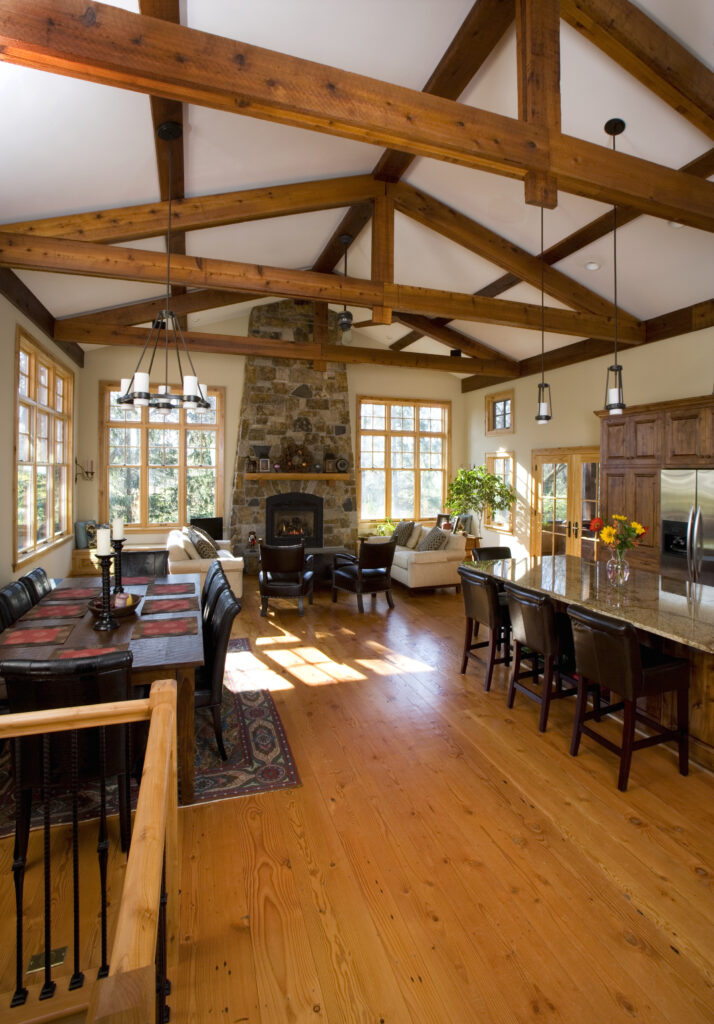 ---
From traditional design to emerging trends we focus on effective solutions for today's complex flooring requirements.