materials
Resilient Flooring
Resilient flooring encompasses a variety of flooring types that have one thing in common; they are a non-textile floor that provides underfoot comfort and characteristically bounce back from repeated traffic or compression. This mostly includes vinyl, LVT, VCT, rubber, cork, and linoleum.

Most resilient flooring is durable and lasts for many years. Some linoleum installed over a century ago is still wearing strong.

While it's always best to start with a perfectly level and flat subfloor, resilient flooring is capable of bridging and riding over minor bumps and ridges that would crack tile. It is flexible choice when the project demands it.

Resilient flooring can offer great value. It is often durable and fashionable, while being relatively inexpensive to other appropriate flooring options.

Resilient flooring also generally offers an inherent trait – comfort under foot. Since resilient floors typically bounce back they offer a cushion while being stepped on. This makes resilient an excellent option when users will walk or stand on a floor for an extended period of time.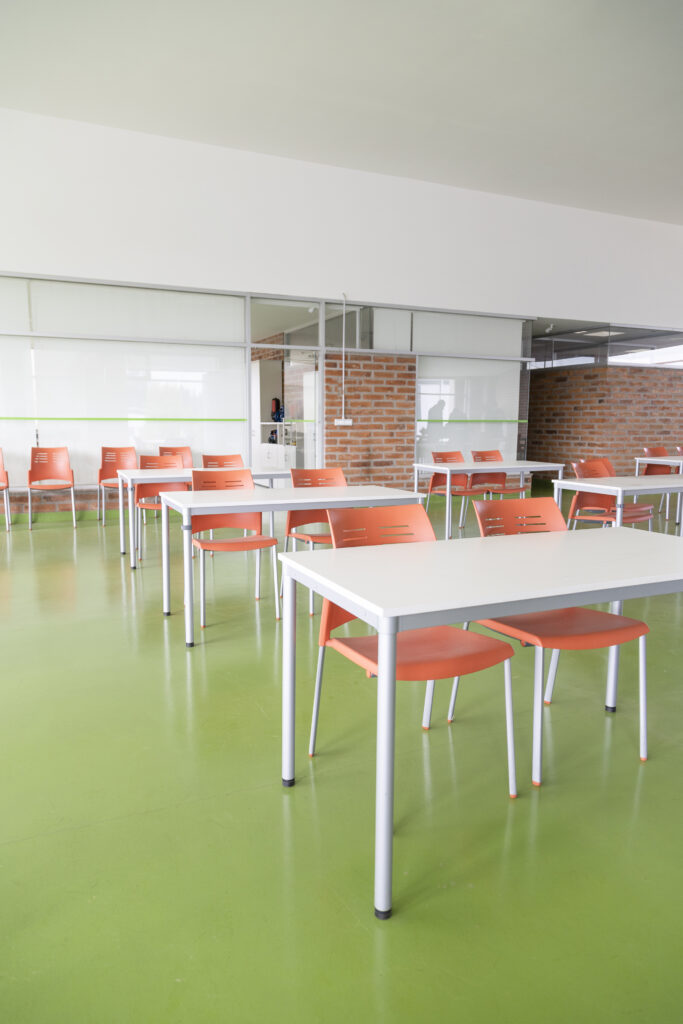 ---
From traditional design to emerging trends we focus on effective solutions for today's complex flooring requirements.